inSky, behind this label is the inSky GmbH from Bruchsalwhich has set itself the goal of providing interested customers with a direct entry into the world of Automation, Industry 4.0, Internet of Things and related topics.
The team and network around founder and managing director Andreas Göring consists on the one hand of experts with many years of experience from various sub-areas of IT and business process management, and on the other hand of young talents with a clear focus on new technologies, future trends and great ambition to master the challenges.
As an independent and owner-managed company, we stand for independence and objectivity. Our philosophy is to support the customer with our solutions, not to burden him.
We know the difference between 'doing things right' and 'doing the right thing'. Our goal is to provide the customer with a reliable solution that allows them to focus on their core business.
Media attention in recent years has been increasingly focused on buzzwords such as:
...directed. Everyone has heard this, many have the impression that a big thing is starting here. And just as many want to be a part of it, want to make sure they don't miss a chance.
Representative surveys have shown, however, that many decision-makers, particularly in the SME sector, do not feel sufficiently informed and are unable to adequately classify these terms. In addition, they rarely see themselves in a position to derive concrete projects or strategies for their own company. Accordingly, concrete requirements are difficult to implement, and people often shy away from large investments because their sustainability cannot be assessed.
This is where inSky's solutions come in. inSky offers a scalable, easy-to-implement direct entry to be able to implement requirements from the areas described. Our team relies on the transparent connection of two existing areas:
inSky mediates here, the solutions enable both areas to interact seamlessly with each other.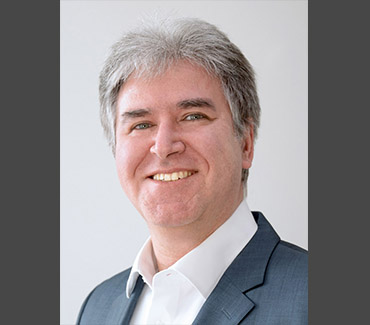 Andreas Göring
Managing partner of InSky GmbH
Already during his studies, he has been dealing with questions of platform integration and connectivity since 1986.

On the POWER i (AS/400), he has been an ERP expert since 1989, both on the optimal use of the systems and on adaptations and additions. With the development of tools starting in 2000, Andreas Göring built his consulting company into an internationally successful software house.