Solutions
SaaS architecture
inSky offers them solutions without you having to worry about major investments. The basic idea behind inSky is that a usage-based service is provided in the cloud, enabling our customers to flexibly and dynamically meet their diverse requirements in the fields of automation, Industry 4.0, robotics or similar.
In all this, inSky can support you.
We support you in the realisation of your projects, the solutions grow with you, you have no rigid licence models in the background. The services of inSky are charged on a transaction basis. That means you pay for what you use.
The basic services are the infrastructure that is available to you.
Examples would be activated server services, activated clients or similar.

You will find further details in our product section.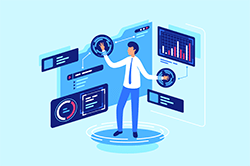 You use all basic services within the framework of configurable workflows. These ensure structured processing of your tasks. A workflow consists of at least an input part, a processing part and an output.
An example would be receiving a database query from a machine controller as input,
The execution, validation, enrichment of the results as processing
And the return of a value to the controller in a defined form that the controller can understand as output.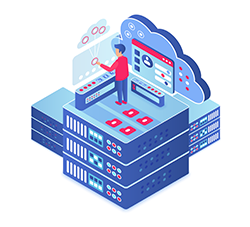 Do you have individual, possibly very complex challenges to master? inSky can meet them in the form of value-added services.
Examples of this can be complex printing applications, individual printer controls, as well as diagnostic systems, extended logic checks or similar. Here, InSky can draw on a wide range of possible solutions.
Again, these individual requirements do not mean an investment for you, they are billed as part of value-added services based on usage.