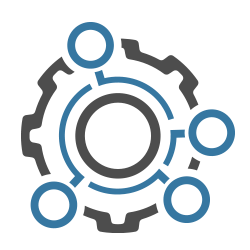 You know the problem?
Your production systems 'know' exactly which quantities you have just produced. There is a valid order, the plant has just processed it.
Despite all this data available in the area of control technology, it is necessary for an employee to confirm the manufactured quantities in the ERP system, to credit the production order or to allocate the articles to a warehouse. This often results in input errors, incorrect bookings or the bookings are not made at the right time, which causes problems in downstream processes.
inSky has developed solutions that enable machine controls to use the booking interfaces, APIs or web services available in ERP systems. All this without your control technology having to deal with the technical details of these interfaces. The inSky services are able to mediate, to translate between these two specialist areas.
The data reported back from production can, of course, be checked, enriched or otherwise processed before being posted.