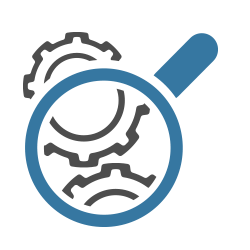 Do you want to display or visualize data in your production systems that are available in the ERP system? Without having to store the data in the controls again?
You want to avoid redudante data maintenance and maintain your data only once in one place?
inSky can enable your machine controllers to query their databases at runtime and to use their databases.
Your control technology does not have to familiarize itself with the complexities of database connections, queries, or data types, which are inSky Services translate between the two worlds so that data integrity is maintained, but also manufacturing equipment and controls are not burdened with complexity.