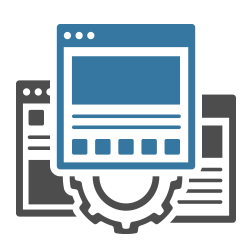 You have the requirement to label your products and want to print labels or similar?
These are to be filled with dynamic content, depending on the product, customer or production order? And all this should be automated from a machine control?
Use the solutions of the inSky. Through the intelligent connection of your control technology and the ERP system, it is possible with little effort to receive a request from the machine control to print a label, process it rule-based, enrich it with ERP data and output the desired data format.
Your control technology does not have to worry about how databases are queried, how ERP data is stored in the control system or even how a print data stream is generated. All this is handled by the inSky Servises for her.
RFID-based printing systems can be connected just as easily, the inSky Services take care of the preparation of the data to be written to the RFID tag, any other data sources can be integrated, or transactions can be triggered in the ERP system based on the tag data.