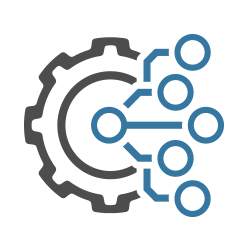 Do you want to control production systems and integrate data from your ERP system at runtime?
Control the behavior of your production equipment depending on, for example, SKU, production order, customer or similar keys.
How. By managing your existing installations via the inSky Services with your ERP database. You get direct access to defined data of the ERP system in the plant controls without the control engineer having to worry about the data model or the database connection. All this is done by the inSky Services for you.
The tedious maintenance of parameter lists, recipes or manual setting of production systems is a thing of the past.